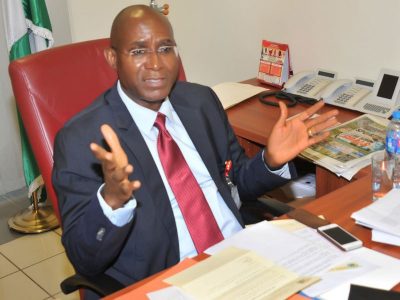 The Senator representing Delta South, Chief Ovie Omo-Agege, has declared that no amount of gang-up can stop President Muhammadu Buhari's re-election next year.
Omo-Agege stated this on his arrival at the Osubi Airstrip in Warri on Friday.
The controversial lawmaker also described proponents of the Reformed All Progressives Congress (R-APC) as jokes, whose sponsors in the National Assembly would soon be unmasked.
"We don't expect the action of the 'Rejected APC' that is what they are called to affect the President's re-election, because the people in that group are not very important in their different states.
"Although we know those who are behind them, but out of cowardice, they will not show their faces for people to know that they are the ones sponsoring them.
"But we know them, especially in the Senate, but with time, they will all be exposed, so, nothing they can do to stop Buhari's election in 2019. No amount of gang up will affect Buhari's re-election," Omo-Agege boasted.