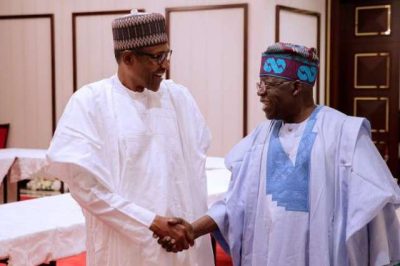 The southwest region operates a different brand when it comes to politics. The electorate and the political players often times approach politics with a pragmatic disposition, imparting knowledge on how to detach sentiment and monetary influence from electoral matters.
It follows that the Southwest, at the moment, is savouring a good recompense from its resolve to aid the APC into power at the center in 2015. Reciprocally, the government of President Muhammadu Buhari is looking towards the zone with an eye of compassion. The Buhari administration has been locating major infrastructural projects in the zone and with zeal to bring them to early completion for political gains. Key among the projects include, Lagos-Ibadan dual carriage way which had been abandoned by successive governments, Oyo-Ogbomoso dual carriage way as well as the construction of Lagos-Ibadan standard gauge rail line, now on-going.
A proof that South-west is a major stakeholder in the APC controlled government cropped up last week when the Federal Executive Council (FEC) approved the revised contract for the construction of the Lagos-Ota-Abeokuta expressway valued at N56.701bn.
The poor state of the road had slowed down progress in the business axis of the South-west zone for decades. When completed, the Lagos-Ota-Abeokuta road alone will aid the resolve by the Southwest states for back-to-back integration, while Lagos and Ogun states will savour the immediate benefits of creating mega cities in their corridors with anticipated boom in their economies. The benefits will expectedly stream to other parts of the zone.
The truth is that this time, the Southwest cannot afford to gamble with a mega opportunity offered by the Federal Government on the construction of Lagos-Ibadan standard gauge railway line, the completion of which had been pegged at the end of 2018. The rail line is strategically engrafted in the long stretch of the 2,733km Lagos-Kano standard gauge railway project so approved by the government for construction.
When completed, the 156.65 kilometers railway project with extension to the Lagos Port Complex, Apapa has the potential to transform the Southwest zone into an economic hub for Africa. Vice President Yemi Osinbajo, who inaugurated the project in Lagos a year ago, stressed the strategic importance to Nigeria.
It presupposes that come 2019, there may be no need for a region like South-west to prevaricate on matters of decision, a reason it may not be hard to figure out the next direction the traditional bloc voting of the zone may tilt.
*Written By Idowu Samuel, he lives in Abuja