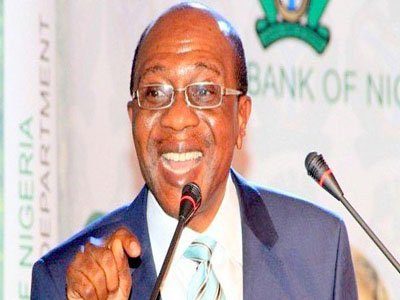 The naira remains stable at the official and parallel markets, with the foreign exchange (forex) reserves standing at $46.7billion, a report by Exotic Capital, an investment and research firm, has said.
The naira exchanges at 362 to the dollar in the parallel market and 305.6 in the official market. It has remained at those rates since April, last year, after the Central Bank of Nigeria (CBN) resumed forex interventions in the market.
The report said although the level of reserves was still below the record high of $64 billion realised in August 2008, it is nearly double the $24 billion recorded in October 2016, increasing by more than $22 billion in 15 months.
The reserves hit $46.7 billion on March 29, from just over $23 billion in October 2016, as the economy continues to attract huge investment inflows from foreign investors.
The economy benefited from increased forex supply with over $20 billion inflow to the Investors' & Exporters' (I&E) Forex Window since inception in April 2017.
The report said the macro fundamentals suggested the Central Bank of Nigeria's (CBN's) appropriate reaction function would have been to hold rates unchanged as it did in last week's Monetary Policy Committee MPC meeting.
"We have written extensively on Nigeria's multiple exchange rate system and will abstain from further discussion at present, suffice to say that a fairly valued naira at 360 to the dollar combined with high domestic rates has led to a tremendous increase in the level of gross foreign reserves held at the CBN," the report said, adding:
"With reserves at their current levels, it is easy to imagine the MPC being in a position where it could afford to cut as it is less dependent on attracting dollar inflows than it has been to both build reserves and stabilise the naira."
A similar report by FBN Capital, titled: "Towards the $50 billion threshold, and counting", said the rapid accumulation of $15.96 billion over 12 months was due to two sizeable Eurobond launches, a small diaspora bond issue, the recovery in oil export revenues (through the Nigeria National Petroleum Corporation's share of production and, more recently, the steady bid by the CBN at the I&E Forex window.
"We should stress that the data are gross and mask the swap transactions the CBN has entered into with local banks. The steady bid by the CBN has been seen variously as a response to the softening of demand for forex by importers and other economic actors, and as a move to contain naira appreciation," the FBN Capital said, adding:
"The CBN will be pleased with the healthy signals from I&E Forex window where the weekly average has now settled above $1 billion. Reserves at end-March covered 17 months' merchandise imports, and 10.9 months when we add services. These calculations are based on the balance of payments for 2017. The ratios are a little less impressive, but still robust, if we use the measure of current account payments (including income debits) favoured by the ratings agencies."
Before the stability in the forex market and naira, the economy witnessed a depressed Gross Domestic Product (GDP) growth, which culminated in a recession in 2016. There was also rising inflation, which peaked at almost 19 per cent in January 2017 and a persistently rising unemployment rate to 14.23 per cent in 2016 fourth quarter from 6.41 per cent as at 2014 fourth quarter. There was also a significant depreciation of the exchange rate, reaching N525 to $1 in February 2017 and witnessed a fast depletion of the reserves which bottomed out at about $23.6 billion in October 2016 from as high as $40 billion in January 2014.  (The Nation)