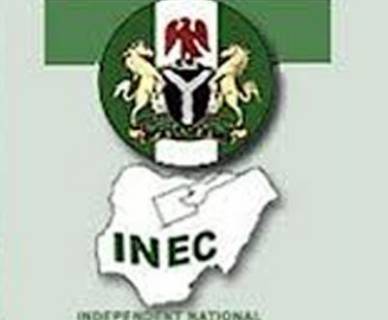 Some advertisers in the country have decried the low pace of activities in the sector few months to the 2019 elections.
The operators who spoke with THISDAY, explained that compared with the 2015 elections, whereby about six months to the elections they had started receiving deluge of political advert, the level of patronage presently remains low.
In fact, they disclosed that ahead of the last general election, they experienced what they termed "space war," in the outdoor advertising segment.
The Independent National Electoral Commission (INEC) had scheduled the 2019 Presidential and National Assembly elections for 16th February, while the Governorship and State Assembly/Federal Capital Territory (FCT) Council elections have been scheduled for March 2, 2019.
But speaking with THISDAY, the Chief Executive Officer/ Founder of X3M Ideas, Mr. Steve Babaeko said: "I think the last elections was much more vibrant than what it is so far especially for outdoor advertising, I have not seen so much activities.
"I don't know if it is because they have decided to spend less, and I don't know what is responsible for this decline but in terms of measure or comparison there has been a decline."
Continuing, he said: Clearly you cannot compare the activities leading to the 2015 elections with what we have now as the 2015 elections was way much more than what we have right now.
"I think it is also because in this dispensation, most of the candidates are still not sure if they would be the flagbearers. So maybe immediately the candidates emerge, there would be much more in terms of outdoor advertising. Most of the candidates haven't done their primaries and no flag bearers have emerged."
However, a Director at JCDecaux, a multinational company, Mr. Opeoluwa Filani said it was still early to make comparison between the previous general elections and the 2019 polls.
"Maybe at the end of October when all the primaries have taken place and once it starts getting closer; we would start seeing more outdoor advertising."
However, the Group Chief Executive Officer, Algorithm Media Limited, Mr. Seni Adetu, who also bemoaned the low patronage, said: "The unfortunate thing is that if we go by historical trends, we should be experiencing that boom already.
"Remember that elections are in February-March. With the 2019 elections only about six months away, we are yet to witness anything, comparable to same period in the run-in to the 2015 elections, when you could hardly find space on billboards, print or radio. "It may still happen, but maybe relatively close to the elections, which tells me that there is an underlying constraint in the economic power of Nigerians and also suggests to me that the high net worth individuals are not spared."
However, a practitioner who pleaded to remain anonymous said: "One major reason I would attribute it too is the economy. So what aspirants would do is that they would go full blown towards the end of October to November. For now, it is tactical because it is still at a party level."  (Thisday)