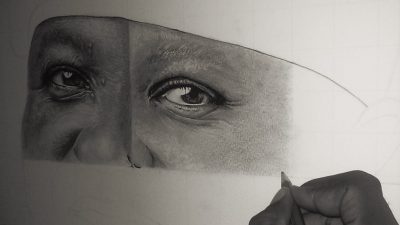 Over the weekend, Lagos State Governor's Advisory Council(GAC), a leading voice within the All Progressive Congresses (APC) in the state, came up with its final verdict: the incumbent Governor Akin Ambode will not be given a consensus candidate status.
Akin Ambode will have to struggle it out with the other two contestants: Jide Sanwo-Olu and Hamzat. This has tighten the rope of Ambode's second term bid. Ambode's bid has become a daring adventure if he chose to go ahead with the  primary election against a seemingly formidable and 'well-favoured' candidate  touted to be enjoying goodwill of the mandate group amongst others.
Many had outlined Ambode's sins which suddenly turned him to an outcast. If not for these so-called sins, one wonders what happened to all the supports he was getting from all the senatorial constituencies in the last three months.  One also wonders why the same measure is not meted out to Senators Remi Tinubu and Glenga Ashafa amongst others. One of the reasons given by GAC was that the party wants to give everyone the opportunity to contest. This is a sign of true democracy as they claim. Why is this not the same case with  other elective positions? Only GAC members can answer this question.
One of the great sins of Ambode was that he was inaccessible, aloof to party and members' need immediately after his election. He was also accused of pursuing his own agenda.  Another reason was his termination of waste management private partnership the government had with Waste management operators. This initiative had provided job opportunities for many Lagosians. It was also credible source of fund for many party leaders who owned many of the companies involved. Unfortunately,  the new company which took over, visionscope,  could not deliver the level of efficiency known with previous operators.
As at the last count, aside from the mandate group, all the Chairmen of the 57 local government's and development areas are routing for Jide Sanwo-Olu.  In addition to this, all the Vice Chairmen of these local and development areas in Lagos sate had already endorsed Ambode's strong contender. These blocks formed the major voting blocks for the primary election. Without these blocks, one wonders who will Governor Ambode be counting on if he decides to go to the primary on the 29 September? if nothing changes between now and the weekend, if Ambode chooses to go ahead with his ambition, it may be a suicide mission.
The question is, why did Ambode suddenly becomes an orphan and outcast given the level of his development strides in the state? Why  is it there is no single voice backing him in this trying moment?  When Raji Fashola, Ambode's predecessor, faced this same problem in 2011, there were many Lagosians and other noted voices who stood up for him. Where are the tell tales?
With the situation on ground, will Ambode be making the right decision if he decides to go ahead with his second term bid? He can actually risk it. But the outcome may boomerang for him. This may be considered an afront against his political godfather. Within Nigeria setting, not many had gone through that route and come back alive and kicking. Only Dr Bukola Saraki had done this successfully. But we must not forget his was a relationship between father and biological son. The son first ensured he captured his  father's political structure before he took that gamble. In this case, Ambobe  is not his godfather ' s biological son neither has he been able to capture the mandate group political machinery.
We should not also forget in hurry despite the fact that Raji Fashola used his second term to build his own political structure as well as spent huge sum, he was not able to beat the mandate's group political machinery towards ensuring his preferred candidate won the Lagos state primary. We are all witnesses to what happened between Raji Fashola and the same political godfather immediately after his handover as Governor.  What saved Fashola was his ability to warm his way into the heart of President Buhari. Otherwise he would have a sorry story to tell all his life.
If I were Governor Ambode, I will use the remaining days before the primary to consult. I will do everything to get the backing of the opposing blocks. if it is possible. If I can not achieve this, I will rather step down my ambition and concentrate on leaving an outstanding, set an  almost unbreakable record for the remaining months of this administration. I will also  seek to leave office by making peace with every stakeholder irrespective of whether they support my second term ambition or not.
I may consider becoming an adjunct lecturer in many universities around the world where I will share leadership and governance lessons with tomorrow's leaders. I will also consolidate on my formidable networks, within and outside Nigeria, which can help enhance my professional services offering to humanity. I may also consider writing a book on good governance as well as establish a foundation for good leadership amongst other laudable projects which can help humanity.
As a one-term Governor of a metropolitan state like Lagos, with population of over 20 Million people, one has great and legal opportunities even without corrupt practices. I know what I am saying this as I did my youth corps service in Lagos Governor Office in the 90s.  I say this though as a contented and moderate citizen.
But truth be told, I am not Akin Ambode so I can only wish His Excellency Akin Ambode God's speed in his second term adventure. May he make the right choice that will preserve his legacy. He must understand the  political hawks seeking his failure are working all day round to ensure he does not end well.
*Written By Yinka Olaito