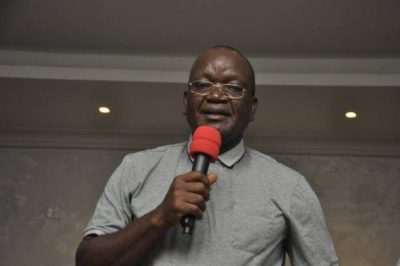 The Benue State Government has  warned the federal government against tempering with its share of the Paris Club refund that was withheld recently by the federal government.
Governor Samuel Ortom who spoke through  his spokesman, Mr. Terver Akase, said there were rumours that about N4 billion disappeared from the N14.9billion final tranche of the Paris Club refund to Benue State which the federal government later recalled from the state bank account.
He said the state would accept nothing less than the N14.9 billion back to the state accounts.
"Agents of such rumours should be told that the Benue State Ministry of Finance received withdrawal notification ( bank alert) the very minute the N14.9billion was taken out of the state accounts by the federal government, so anyone hoping to play games with the government and people of the state needs to come up with another gimmick," he said.
He added that the Benue's N14.9 billion final tranche of the Paris Club refund was intact in the custody of the Federal Government and would soon be returned to the state.