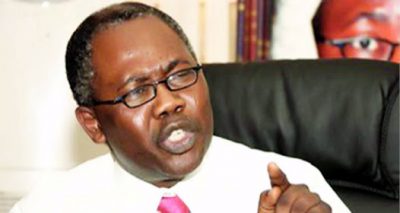 Mohammed Bello Adoke, former attorney-general of the federation, acted within the law and cannot be held liable for obeying a presidential directive in the resolution of the OPL 245 dispute with Malabu Oil & Gas Ltd, a federal high court sitting in Abuja ruled on Friday.
Adoke had in May 2017 asked the federal high court to declare that he acted on former President Goodluck Jonathan's instruction in the $1.1 billion oil deal.
The Economic and Financial Crimes Commission (EFCC) had filed charges of corruption against Adoke, Dan Etete, former petroleum minister; Aliyu Abubakar, a businessman, and Malabu Oil and Gas Ltd at a federal high court in Abuja.
Adoke was accused of giving wrong legal counsel to the federal government over the resolution of the dispute.
The sale of the OPL 245, which is considered as one of the most lucrative on the continent, has been replete with allegations and lawsuits.
Adoke has consistently maintained that he acted on the instruction of Jonathan.
Following the EFCC action, the former attorney-general, who says he is a victim of witch-hunt, through Kanu Agabi, his counsel, asked the court to declare that he acted in good faith when he got involved in the negotiation for the oil block.
He also asked the court to declare his prosecution illegal, null and void.  (The Cable )