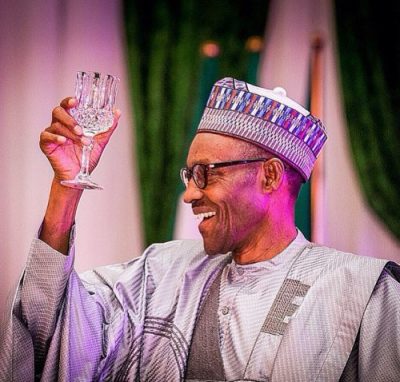 President Muhammadu Buhari has informed the national executive committee of the All Progressives Congress (APC) that he will be seeking a second term in office.
The information was tweeted by Nasir el-Rufai, governor of Kaduna state, on Monday.
BREAKING NEWS: PMB has just announced to APC NEC his intention to run for a second term of office. Alhamdulillah. – Nasir El-Rufai

— Nasir Ahmad El-Rufai (@elrufai) April 9, 2018
This is the first time that Buhari will publicly announce his re-election bid, though there have been indications that he would seek another term.
When he went to Benue to commiserate with the people over the loss of lives during clashes between farmers and herdsmen, the president said he might return to the state for campaign.
Also reacting to the mammoth crowd that received him in Kano last year, Buhari said a direct message had been sent to his opponent.
The president's supporters have been asking him to declare his second term bid. On Friday, Abdullahi Ganduje, governor of Kano state, said he would sue the president if he did not run for another term.
With his declaration, the campaign team will "swing into action". Already a campaign office has been opened in the south-west.