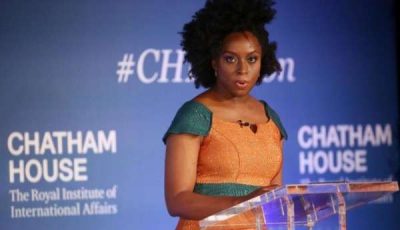 Feminist and writer Chimamanda Adichie just finished a pep talk with some of her fans this evening, Titled and '##aneveningwithchimamanda and she talked alot about the role of a Woman, of which one is that Cooking shouldn't be compulsory for women, as we were born with honeypot no
On her Bride Price, Chimamanda said:
Quote
When I got married, I felt very conflicted about the payment of bride price. And my father, a very lovely man said he didn't want any money because we were not selling anybody. Instead he asked for something symbolic.
And so he asked for 1 Kobo because of it's symbolism. I think bride price should be scrapped from our culture.
On Kainene's whereabout, a very important question about the ending of her book 'Half of a Yellow Sun', one which every reader of the book is inquisitive about. Adichie said
"I don't know. I don't know where Kainene is.'
Read life Twitter Updates from Folly Pumpin who was present at the event.