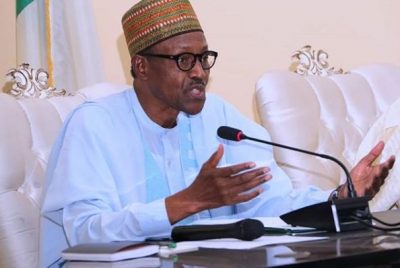 President Muhammadu Buhari has issued a directive to the Ministry of Defence to commence the rehabilitation of military barracks nationwide under the Barracks Intervention Project.
The Permanent Secretary of the Ministry of Defence, Mrs. Nuratu Batagarawa, stated this at the opening of the Nigerian Navy officers' quarters in Kubwa, Abuja, which will accommodate the families of 66 officers.
Batagarawa said the ministry was in the second phase of the intervention project to ensure that more dilapidated military barracks were renovated.
She said, "In line with the present administration's policies, Mr. President had asked the Ministry of Defence to carry out a comprehensive intervention in the rehabilitation of military barracks and bases nationwide.
"The ministry has commenced work and a technical assessment visit to the Phase 2 Barracks Intervention Project is ongoing. In view of the navy's peculiar inadequate barracks accommodation situation, more consideration will be given to ensure delivery of more living quarters to navy personnel.
The Chief of Naval Staff, Vice Admiral Ibok-Ete Ibas, at the opening of the barracks, said the navy was able to provide accommodation to less than 30 per cent of its personnel nationwide.
The naval chief said with an annual intake of 2,500 ratings and 200 officers, the accommodation situation in the navy would continue to worsen unless deliberate steps were taken.  (Punch)