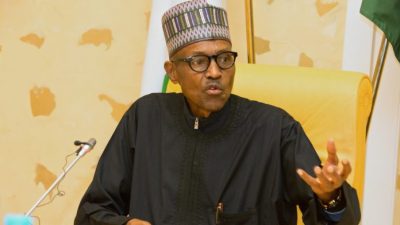 To give opportunity for Nigerian youths to vie for various political positions, President Muhammadu Buhari will soon sign the Not Too Young To Run  bill into law.
The signing ceremony, he said, would be done in the presence of some youths in the next few days.
The President stated this  in his address to the nation on Tuesday morning in commemoration of the 2018 Democracy Day celebration, which was broadcast live.
The #NotTooYoungToRun Bill seeks to alter the Section 65, 106, 131, 177 of the 1999 Constitution of the Federal Republic of Nigeria (as amended) to reduce the age qualification for the office of the President from 40 years to 30 years; Governor 35 to 30, Senate 35 to 30, House of Representatives 30 to 25 and State House of Assembly 30 to 25.
The Bill also seeks to mainstream independent candidacy into Nigeria's electoral process.
29th May is marked every year as Democracy Day since the year 1999.
The President said "In few days to come, I will be joined by many promising young Nigerians to sign into law the "Not Too Young to Run" Bill."
He noted that today marked the 19th year of Nigeria's nascent democracy and the 3rdAnniversary of this administration.