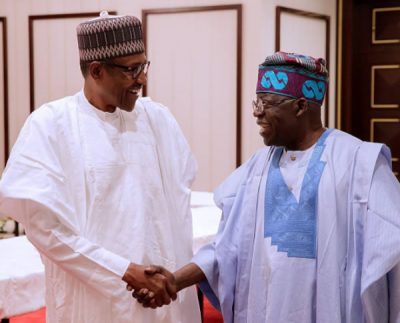 A support group of the ruling All Progressives Congress (APC), Broom Revolution, has called on the security agencies to beef up security around President Muhammadu Buhari, the APC National Leader, Bola Ahmed Tinubu and other top party stalwarts as campaigns for the 2019 general elections gathered momentum.
National President of Broom Revolution, Mohammed Abubakar, who stated this at a press conference in Lokoja, said the call became imperative in view of allegations that some top leaders of the opposition, Peoples Democratic Party, PDP were up with some sinister moves in the build up to the forthcoming election.
He also urged the security agencies to investigate the allegations that some top leaders of the PDP were planning to bring in foreign mercenaries to unleash mayhem in the build up to the election.
Abubakar said recent allegations made by a stalwart of the PDP, Timi Frank that the ruling APC was planning evil against the party's presidential candidate and other opposition elements were untrue, adding that "the federal government and the APC are not at war with anybody and nobody should attempt to hire any foreigner to kill any Nigerian".