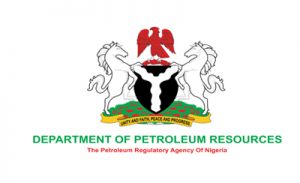 The Department of Petroleum Resources (DPR) generated over N747 billion from the issuance of licences/ granting of approval and royalties paid by oil and gas companies operating in the country among others for the federal government of Nigeria in 2017.
As one of the achievements of the department as contained in  DPR report presented at a workshop organised for energy correspondents in Lagos last weekend, it represented about 82 per cent of the department's target.
The report also stated that the department granted approval for 16 new field development plans (FDP) in 2017 which will increase the nation's Oil and Gas production by 560,463 barrels of oil per day (BOPD) when fully commissioned.
According to the department's report, the department renewed (19) nineteen expired leases in 2017 to enhance upstream investment influx and accelerate oil and gas reserves and production growth.
''We actively support the implementation of a major gas commercialization policy tagged National Gas Commercialization Programme which seeks to create regulatory framework to facilitate gas flare monetization to end gas flaring by 2020, the report stated.''DPR generated N747,614,888,823.04 as revenue for the Federal Government  which is 82% of the Departments' target.
DPR also said that  Early Lease Renewal Program was initiated  to accelerate revenue generation for the Government to fund national budget and incentivize upstream investments by ensuring security of tenure given the long gestation and payback period for oil and gas investments.
''We have so far processed the renewal of about 25 blocks which have combined revenue stream of about $1billion", the report states
According to the report,   the department facilitated Improved LPG penetration with local consumption growing from 390,000 metric tonnes MT to 470,000 MT with a potential to hit the 500,000 MT milestone.
''We Increased National Gas reserve base from 192.07 trillion cubic feet (TCF) to 198.74 TCF representing a 3.5% increase over the preceding year.
''We Increased operator compliance on National Production Monitoring System (NPMS) by commencing the upgrade of the NPMS to real-time data capture in 26 crude oil terminal locations thereby improving the efficiency in the administration of crude Oil export and production accounting.
The report states:'' We Intensified operational surveillance of the downstream sector thereby significantly reducing the cases of product adulteration, diversion and pump manipulation in retail outlets across Nigeria.  In addition, adoption of the Smart Inspector application empowers field staff with mobile technology to help them get field inspection work done faster. It also provides real time reporting and status updates after each inspection engendering transparency and accountability as audit trailing can be conducted'' the report
''We have also Ensured Oil and Gas data availability to all stakeholders through the website publication of   annual Oil and Gas industry report (NOGAIR)
The department also Revised and issued new DPR Procedure Guide for the Determination of Quantity and Quality of Petroleum and Petroleum Products in Nigeria.
''We have Issued ten (10) licenses/approvals for development of Gas production and processing facilities that culminated in the commencement of operation (license to operate) of 2.5 MTPA fertilizer plant.