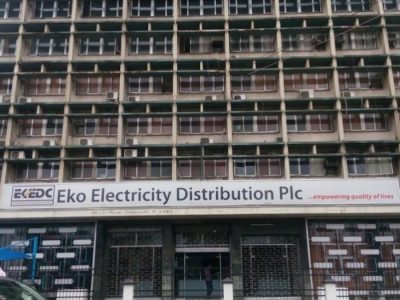 The management of Eko Electricity Distribution Company (EKEDC) has spent about N1.310 billion in various power project expansion, with intended additional supply of power meant to boost supply to residents of Oniru, Maroko and Lekki environs within its network.
According to the company, the new power supply arrangement will add 20 megawatts of electricity due to be accomplished in the next one month to maintain adequate power supply to those areas.
General manager, Communications of EKEDC, Mr Godwin Idemudia, said at the weekend in Lagos that the company had commenced on aggressive power projects within its operations network to improve supply to its customers.
Idemudia said that with the introduction of new power cables at the Maroko injection substation and construction of a new power line within its network customers in that area would enjoy uninterrupted power supply.
He also said that the Maroko Injection Substation currently supplies Maroko, Ajose Adeogun and Oniru environs.
According to him, the replacement of these existing cables and installation of new power lines will not only improve power supply in these areas but also enable the company to extend the substations connection towards the Lekki axis therefore improving power supply in the area.
Aggregating the costs, Idemudia, said the company has invested over N655 million on these projects, over N200 million spent to replaced old power cables, while over N455 million was also spent to construct a new power line, adding that "The construction of the new power line commenced in April 2018 and this would also improve power supply with an additional 20 megawatts''.
The EKEDC spokesman said that the project which commenced in April was slightly delayed due to importation constraints on the main power cables needed for completion.
He, said that the power cables have been cleared at the Lagos Port and the project will be completed within a month.
Idemudia said that since the old cables had been replaced, the company had not recorded any faults, adding that it has also increased the power outages in these areas to 20 hours daily which the company is also aiming towards 24-hours depending on energy supply from the grid.