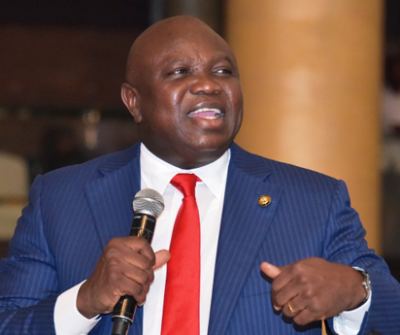 It has been reported that some segments of Epe, the hometown of Ambode, had embarked on prayers to save the head of their son, whom they believed had positively contributed to the modernisation of the ancient town.
The prayers, it was learnt, cut across Muslims, Christians and traditional worshippers.
The Olu-Epe of Epe town, Oba Sefiu Olatunji Adewale, attended a special Islamic vigil organised by the Muslim Community at the Epe Central Mosque, on Friday night and lasted till the early hours on Sunday.
The prayer session is an annual programme meant to pray for the general well-being of all Epe indigenes.
A resident of the community, who spoke on condition of anonymity, told SUNDAY PUNCH that notable indigenes of the town, especially Muslims, attended the prayer session.
Asked if special prayers were offered for the governor, the source said, "Definitely, he (Ambode) would be the special focus of such prayers at this time.
"Everybody in the town wants him to return for a second term and we are not happy with his current predicament."
"The Christians and traditional worshippers have also joined in the prayers. If we miss this opportunity, only God knows when Epe will have the same opportunity again.
"In this place, everybody is for Ambode; no division. That is why you don't see any of the chairmen from this area in the meetings that had been held on this crisis. The seven Epe chairmen were not at the Watercress Hotel meeting on Saturday either.
"If anyone is believed to be against Ambode, the person could go missing, either now or later."