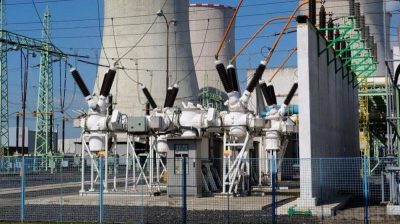 About four power generation plants that are capable of adding 1,262MW of electricity to the power grid are primed to commence operations in the next two months, operators of the facilities have disclosed.
It was gathered that three of the plants, under the National Integrated Power Projects currently being managed by the Niger Delta Power Holding Company, would be fired up in a couple of weeks as all impediments hampering their completion had been removed.
Senior management officials of the power plants told our correspondent that the 225 megawatts Gbarain plant, 572MW steam-fired Alaoji plant, 225MW Omoku plant, and 240MW Afam III Fast plant were almost set to start contributing to the grid.
The NDPHC manages the Gbarain, Omoku and Alaoji power plants, while the Afam Power Plc operates the Afam III Fast Power plant.
The Executive Director, Engineering and Technical Services, NDPHC, Ifeoluwa Oyedele, stated that in a couple of months, beginning from April, the remaining power plants being handled by his company would be completed and fired up.
He said, "The NDPHC has increased the generation and distribution capacities in the power sector by almost 60 per cent on the average. Today, we have 10 power plants, eight and half are in operation and the remaining one and half will come on stream within the next few months. This means that today we can add 4,000MW to the generation capacity of Nigeria if we have gas and if the transmission network can wheel such power.
"In the distribution sector, we have also increased the capacity to distribute across the length and breadth of Nigeria by between 60 and 75 per cent. I know that we built almost 293 injection stations across the country and I'm talking about 7.5MVA and 15MVA stations, and we are still doing more."
He added, "We expect the second turbine in Gbarain to be fired any moment from now. We expect the steam turbine cycle in Alaoji to be fired any moment from now. We expect Omoku power plant to be completed."  (Punch)