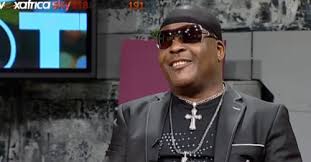 •Foundation for inauguration as musician turns 60
Foremost Juju musician Sir Shina Peters will inaugurate a Foundation this month to take his brand of music to the young ones.
Peters, whose speciality is afro juju, said he created his own brand and would not want it to die with him.
He spoke yesterday at a news conference to kick start activities that will mark his 60th birthday.
The musician, who dominated the airwaves in the 1990s with chart busters, said:  "I welcome and encourage more people to play what I am playing so that my music will not die when I am no more.  I want to share my talent with others.
"I appreciate the upcoming musicians and I salute their courage. Music is not easy to play and they are all trying their best to come out with something out of nothing."
He described his music as appealing "to all tribes, students, old and young" adding, "I created my own music and I have an identity for myself."
Chairman of the Shina Peters 60th birthday organizing committee , broadcaster Bisi Olatilo, said the Foundation whose objective wil be to mentor and empower young musicians, will be inaugurated on may 30 at a ceremony at the Federal palace Hotel in Lagos.
Olatilo said the ceremony would feature an interactive session with the theme; 'Discussing the phenomenon called Sir Shina Peters'.
He said the session would afford stakeholders in the music, showbiz and entertainment industry to give their different perspectives about the Peters' sojourn in the music industry which has spanned close to 50 years.
"There will be so much to reminisce about the multitalented, multitasking singer, composer, actor and dancer who burst into the consciousness of Nigerians close to 50 years at the tender age of 11.  He has also revolutionised the Juju music scene, breaking cultural and language barriers; his music is loved by everyone across the globe.
"The celebration will also feature performance by artistes including, Toyin Oguns, Dimeji Ayoka, Gentleman Dele Taiwo as well as comedy."
Olatilo said friends of the celebrator are organizing the activities to mark his 6oth birthday.
A friend to the celebrator Public relations guru and former newspaper editor Mr. Gboyega Okegbenro, said the Shina Peters Foundation is a legacy project that would outlive the musician and help generation of musicians after him.  (The Nation)