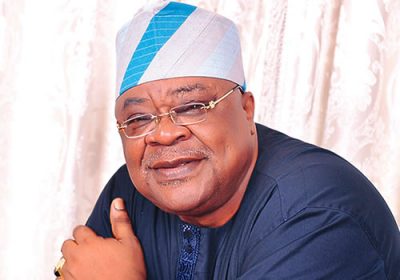 Otunba Adebayo Alao- Akala, a former Governor of Oyo State has predicted a total victory for President Muhammadu Buhari in next year's presidential election.
Alao- Akala, who is a chieftain of the ruling All Progressives Congress (APC), said though the opposition is preparing well for the election, nobody stands any chance of defeating President Buhari, not even in his former party, Peoples Democratic Party (PDP).
He said President Buhari has both electoral and political value.
"There is nobody who can beat President Buhari as at today, not in the PDP. I am a politician and I know this country very well. There nobody yet who can beat Buhari. I have not seen any. May be, as time goes on, there can be other candidates.
"But, today, there is none. He will get more votes than he got the last time. I don't see anything that has changed. The opposition is not preparing yet. I don't see anybody who can beat him now.
"In politics, some politicians have political value. Others have electoral value. Fortunately, Buhari has the two; political value and electoral value. If the election holds tomorrow, Buhari will win," he said .