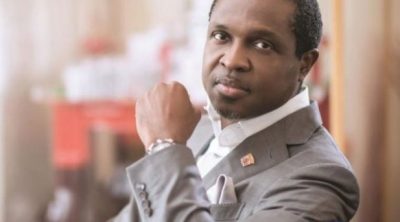 Tonye Cole, an All Progressives Congress (APC) gubernatorial aspirant in Rivers, says restoring peace and unity to the state would be his administration's top priority if he wins the election.
Cole, one of the four aspirants on the APC platform, made the statement in an interview with NAN on Thursday in Port Harcourt.
He said the state has been struggling with the challenges of political division and bitterness which has slowed down its development.
"There is an entrenched bitterness in the state and that's why we need to unite; we need to stand as a people and until we are able to achieve this, otherwise sustainable development will continue to elude us," Cole said.
"As an experienced businessman and true Rivers son, I know that our people are desirous to work. They are desirous for peace and unity.
"So, I know that if given the enabling atmosphere our unemployed youths would contribute to our economic development."
The governorship aspirant said the people are aware of the high level infrastructure deficit in the state, adding that they will show support to any administration willing to address their plight.
"All these good infrastructure that we haven't had for years, we know that we want them and I believe that once these are in place, investors will be attracted to the state and employment will be guaranteed for youths,'' he said.( NAN)