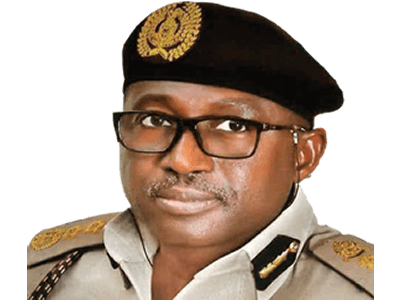 The Nigeria Immigration Service (NIS) yesterday said its Special Border Corps unit had arrested sixty seven irregular migrants, who had made attempts to enter the country without valid documents. A statement by the Service's Public Relations Officer (PRO) and Deputy Comptroller of Immigration (DCI), Mr. Sunday James said the irregular migrants apprehended were from Niger Republic.
At a recent meeting with zonal coordinators and state comptrollers in Abuja, the Comptroller General of Immigration (CGI), Mr. Muhammad Babandede had called for a renewed vigour in border control and security architecture. According to James, the arrest of the Nigeriens was effected in Niger State.
He said: "Comptroller of Immigration Niger State Command, Mrs Hornby disclosed that the Special Border Corps, a unit of the service that was specially deployed to patrol the Border flanks of the country, have apprehended 67 irregular Migrants from Niger, who were Intercepted and refused entry into the country.
"This arrest came after the Comptroller General of Immigration Muhammad Babandede's strategic meeting at the NIS' SHQ Abuja, with Zonal Coordinators of the Eight Zones of the NIS and State Command Comptrollers and those of formations at the land borders, Airports and Seaports.