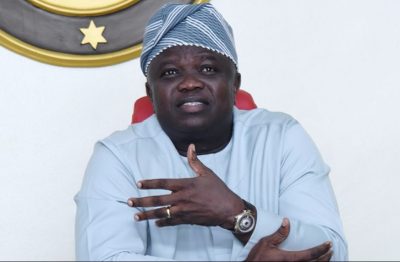 Contrary to the declaration of direct primary system by the Lagos chapter of the ruling All Progressive Congress (APC), the party bigwigs are reportedly mounting pressure on the incumbent governor, Akinwunmi Ambode to step down from the race.
This is in connection with the party's endorsement of Jide Sanwo-Olu, who apparently is the anointed candidate of the APC national leader, Bola Ahmed Tinubu.
Jide Sanwoolu is reportedly supposed to go head to head with Governor Akinwunmi Ambode at the forthcoming elections as stipulated by the direct primary system of intra-party election. However, there are strong indications that the party chieftains are bent on having Sanwoolu as a consensus candidate, hereby mounting much pressure on the incumbent to step down.
This recent development casts strong aspersion on the credibility of the party's announced decision to conduct direct primary and also the party's acclaimed internal democracy.
Recall that another governorship aspirant on the platform of the All Progressives Congress in Lagos, Dr. Femi Hamzat, has withdrawn from the race.  (The Cornet)