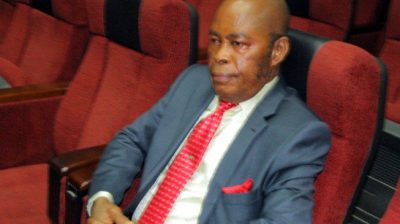 The federal high court, Abuja, has freed Sylvester Ngwuta, a justice of the supreme court, standing trial for corruption.
Ngwuta is accused of receiving bribes and is standing trial for a 13-count charge at the court.
His house was among the judges residence raided by operatives of the Department of State Services (DSS) in October 2016.
Foreign currencies were said to have been recovered from his house during the raid.
At the court on Friday, John Tsoho, the judge handling the case, held that the allegations against the justice was not subjected to the National Judicial Council (NJC) before it was taken to trial.
Tsoho said it was only in cases such as arson and murder that a judicial officer's case could go to trial without the scrutiny of the NJC.
The judge ruled that allegations against the embattled justice fell in the category of those that must be cleared with the NJC.  (NAN)