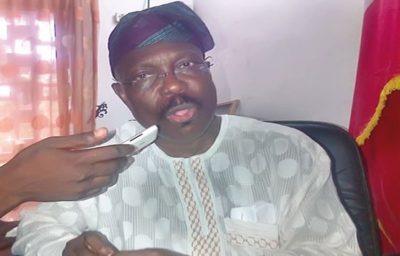 Moshood Salvador, chairman of the Peoples Democratic Party (PDP) in Lagos state, has defected to the All Progressives Congress (APC) with over 10,000 members of the opposition party.
He announced his defection to journalists at his residence in the Surulere area of the state on Monday.
Salvador said he was no longer comfortable with "greedy leaders who are fond of telling lies and destabilising the party for their selfish interest".
He has been having a running battle with Bode George, a prominent chieftain of the party in Lagos.
Salvador, a former member of the Alliance for Democracy (AD), was a member of the house of representatives between 1999 and 2003.
He became the state chairman of the party in November 2017. (The Cable)