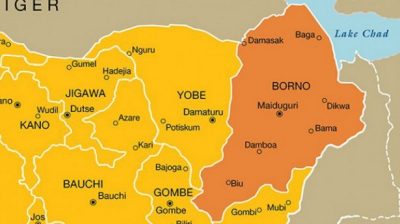 The National Emergency Management Agency (NEMA) says three suicide bombers were killed at Muna area of Maiduguri, Borno state, on Friday.
Four powerful explosions rocked the ancient city between 9pm and 9:30 pm, sending terrifying echoes to many parts of the town.
Bashir Garga, NEMA's northeast zonal coordinator, who confirmed the incident, said the blast occurred outside the town.
Garga disclosed that the suicide bombers detonated improvised explosive devices (IEDs) strapped to their bodies behind the security trench at Muna Garage area on the outskirts of Maiduguri.
He said terrifying echoes by the explosions caused some residents of the area to flee which made them sustain injuries.
Garga added that the wounded were referred to hospital for treatment in Maiduguri.
"Details on the incident are still sketchy. It occurred behind the trenches and only the suicide bombers were killed," he said, adding that normalcy has been restored to the area.
Muna garage is prone to suicide bomb attacks and the military had imposed a dusk to dawn curfew to secure the area.  (NAN)