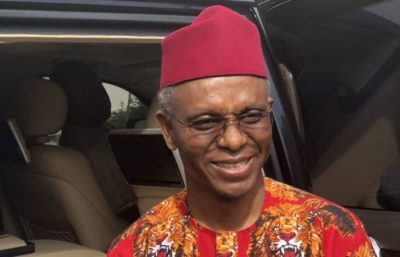 Traders under the auspices of Textile Materials Sellers Association (TMSA) from Kasuwan Barci in Tudun Wada, Kaduna, have endorsed Gov. Nasir el-Rufai for a second term.
The traders, who were at the Government House, Kaduna, on Friday, described the governor as "fearless", saying they were out to support him to complete the good work he started.
Leader of the group, Alhaji Umar Shadda, said the governor had demonstrated good leadership and brought development that improved the lives of Kaduna citizens.
Alhaji Shadda promised that the traders would work for the re-election of all candidates of the APC in the forthcoming general elections.
In his remarks, Gov. El-Rufai noted that there were over one million Permanent Voters Cards (PVCs) yet to be collected in the state and urged the traders to help in sensitising their people to approach INEC to collect their cards.