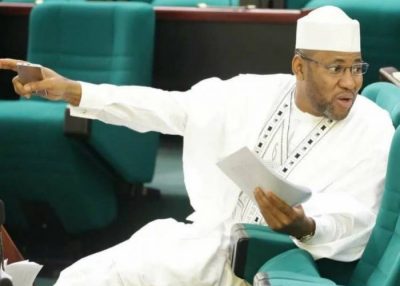 Winner of the Katsina North Senatorial District election, Hon. Ahmad Kaita, said contrary to insinuations, the outcome of the election would not affect his relationship with his brother.
Kaita, a member of the All Progressives Congress, contested the election against his elder brother, Kabir Kaita, who was the candidate of the Peoples Democratic Party.
He told newsmen in Abuja the result of the poll would not stir trouble in their family, saying they were from an enlightened and politically-exposed family.
He said: "A family of about 26 graduates out of 30 and we have been a political family historically.
"My father was a member of the House of Assembly in Kaduna State and he was about to contest for the Senate when there was a coup.
"It has always been a liberal family and people can key into what they believe in.
"Our relationship as brothers remains intact.
"He has congratulated me and I have accepted his congratulations.
"His party even wanted to go to court but he said they should not."
On allegations of vote-buying in the state, Kaita, who currently represents Kusada/Ingawa/Kankia Constituency in the House of Representatives, denied it and said: "It was naive for anybody to think that he won through vote-buying."
He said his victory was as a result of his achievements as well as President Muhammadu Buhari's integrity.
He said: "How could anyone imagine that a man (Buhari) that is so loved by his people would have a contestant under his party, representing his constituency, buying votes.
"My election only shows that once you are doing the right thing your people will definitely reward you.
"I am very grateful to them and I assure them that whatever I have been doing that made them to elect me out of 11 contestants during the primaries and my eventual emergence as the winner, I will redouble my effort."
On the late Senator Bukar Mustapha, whose seat he has been elected to occupy, the lawmaker said: "He was a nice person.
"He did more than what people thought he did.
"We only began to know this after his death.
"I want to consolidate on his gains and continue from where he stopped.
"Mind you, this is a golden constituency.
"The people are not expecting less.
"So it is a double challenge for me.
"First of all, there was someone who was doing his best.
"Secondly, it is the President's constituency.
"But I think it is doable.
"I have done it in my own little way in the House and I hope to do more in the Senate."
The by-election for the Katsina North Senatorial District was necessitated by the death of Senator Mustapha Bukar, which occurred on April 4, 2018.