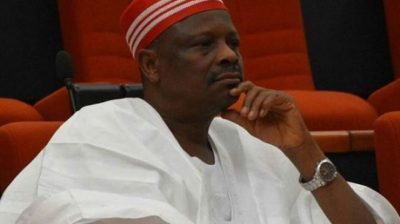 Is he seeking to strengthen his political base ahead of 2019 like a certain former Vice-President, or just making his social media debut?
Time has never been more ripe, in both instances.
Speculations have been flying around since Rabiu Musa Kwankwaso, former governor of Kano state, announced his arrival in the social media space through a Twitter post on Thursday.
Pause. In case you are wondering what the link between social media and politics is: a good following on social media can translate into real life support, recent elections and movements have shown.
Almost every ambitious politician has a social media presence, and the trend is growing.
Donald Trump once attributed his emergence as US President to the influence of Twitter.
Trump and Bernie Sanders, Democratic party aspirant, devoted resources to social media and constantly engaged supporters through Twitter during the 2016 US elections.
Kwankwaso, who currently represents Kano central senatorial district at the senate, did not drop any hint as to what brought him to Twitter, his only words being a call on his supporters to follow him on other platforms.
He said nothing politically-inclined, but the elections are barely a year away and his name is in the grapevine pot of potential presidential aspirants.
He has been mentioned in some circles as being among the politicians gunning for President Muhammadu Buhari's seat.
A two-time governor and one of the founders of the All Progressives Congress (APC), Kwankwaso might have just taken the first step towards his next political move — or maybe, he just wants to tweet.  (The Cable )