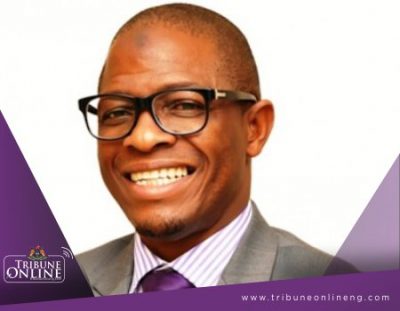 NOT less than 3,000 residents of Ikoyi/Obalende/Eti-Osa Constituency 2 will benefit from free eyecare sponsored by the lawmaker representing Eti-Osa Constituency 2 in the Lagos State House of Assembly, Hon. Gbolahan Olusegun Yishawu aka GOY.
The programme, which is holding at Federal Civil Service Club on Awolowo Road started on Wednesday 29th August 2018 and it will last for one month.
Yishawu revealed in an interview with journalists that the project covers free consultation and eyeglasses, free eye pressure check, free cataract surgery, free blood check amongst others.
The lawmaker stated that this is just one of the healthcare projects and other people-oriented programmes he has been providing for the constituents.
According to him, "We try to give our people health care because health is wealth. We have done things like this for three or four days in the past. What we do now is to spread the programme for at least a month so that a lot of people will come and benefit from it.
"We have done dental care, cervical cancer care, so this eyecare is just one of it. We feel eye is the window to the soul. A lot of people have vision defects and they don't have the wherewithal to go to the hospital or consult ophthalmologist."
Yishawu explained that the eyecare was not conceived because most of the people in the constituency have eye defects, saying that there are over half a million people in the area, but that they are attending to about 3,000 people.
He, however, pointed out that a lot of people have eye defects without knowing or seeking medical care.
"You would see people adjusting their eyes to read, which shows that they have vision defects. It is just like blood pressure, which people don't check. We give them free eye glasses to correct the eye defect.
"The ophthalmologist checks everything, they check the blood pressure because this can lead to eye defect. They check your vision and people that have glaucoma are also treated," he said.
While the lawmaker declined to reveal the cost of the project, he stressed that it is expensive as he stated that people get free drugs and that the project had been called 'Jigi GOY,' in the past, adding that "in everything we do, we are emulating our leader, Asiwaju Bola Ahmed Tinubu."
He said further: "Whatever we do is for us to continue to be in the hearts of our people. This is the sixth edition, we have been providing healthcare programmes, we give out GCE forms, JAMB forms and we have done empowerment, town hall meetings and others for our people.
"We are not just doing this now because election is close. But we are happy to do it to be in the hearts of our people and this complement the legislative work we do."
One of the beneficiaries, Mr. Tunde Orekan said in an interview that he was at the centre to treat his eyes along with his wife and daughter.
Orekan said that he had been having eye problems for seven years, and that eye problem is hereditary in his family.
He prayed that God will continue to help the lawmaker as he revealed that he and his wife got free eye glasses, while his daughter was given drugs.
Another constituent, Mrs. Oladejo Adefunke, who lives in Dodan Barracks, said that she was at the place to treat her eyes to get eye glasses for reading.
"It was a neighbour that told me about it. I cannot read well because I have long sight problem. You will see many old people around with eye problems, so we want the government to continue with this kind of project," she stated.
A pharmacist, who was attending to the people, at the centre, Mrs. Chika Enwerem said in an interview that they had handled cases such as glaucoma, cataract and have given free eye glasses and drugs to people that need them.
She said; "We have attended to a lot of people since yesterday. We have attended to about 200 people so far.
"In adults, the problem is always that they cannot see very well. After examining them, we give them glasses so that they can read well.
"For the young ones, they cannot see from afar and we give them the necessary drugs."