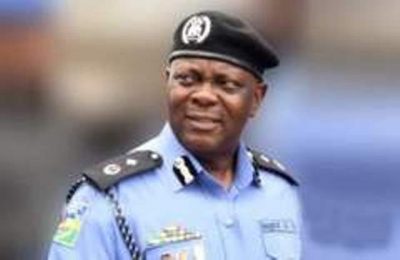 Imohimi Edgal, commissioner of police in Lagos state, has directed all area commanders and divisional police officer in Lagos to prosecute any medical practitioner who rejects gunshot victims on the grounds of the lack of police report.
Chike Oti, police public relations officer of Lagos state, announced this in a statement on Wednesday.
Oti said Edgal gave the directive in response to the death of one Adebayo Akinwunmi, an engineer at an information and communications technology company.
Akinwunmi was said to have been shot and wounded by armed robbers in his house at Ofada-Mokoloki in Ogun state and taken to a hospital in Ikeja, Lagos, for treatment but was refused admission on the grounds that there was no police report.
"The command considers the action of the hospital as cruel; perhaps, an indication that the hospital management may be ignorant of the "Compulsory Treatment and Care of Victims of Gunshot Act, 2017," the statement read.
"In the light of this development, the Command wishes to inform all medical practitioners in Lagos state, that the Act demands that every hospital in Nigeria, whether public or private;
"Shall accept or receive for immediate and adequate treatment with or without police clearance any person with a gunshot wounds.
According to him, the Act, however, requires the hospital treating such a patient to report the fact to the nearest police station within two hours of the commencement of treatment.
"The commissioner of police, Lagos state, Mr Imohimi Edgal, has directed all area commanders and divisional police officers in the state to henceforth prosecute any medical practitioners, who reject gunshot victims for reasons of no police report," the statement read.
"Medical doctors should note that the Act recommends a five-year-jail term for any person, hospital or authority, who stands by or omits to do his bit, which results in the unnecessary death of any person with bullet wounds
'The CP wants doctors to note that the Act that guides against this recommends a 5-year-jail term for any person, hospital or authority who stands or omits to do his bit which results in the unnecessary death of any person with bullet wounds." (The Cable )