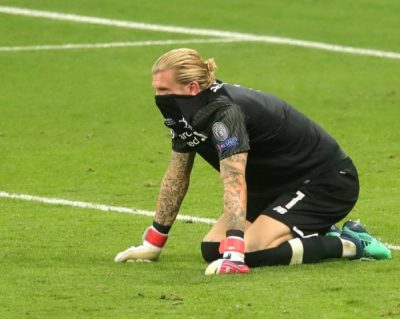 Liverpool boss Jurgen Klopp offered his sympathies to Loris Karius, following the 'keeper's "obvious" mistakes which gifted Real Madrid the Champions League.
Karius was at fault for two of Real's three goals in Saturday's 3-1 loss – throwing the ball at Karim Benzema's leg for it to rebound into the net and fumbling Gareth Bale's speculative effort from range.
The German was left on the floor in tears after the final whistle in Kiev and a distraught Karius apologised to the fans, admitting he cost Liverpool the title.
Klopp, who brought Karius to Anfield from German club Mainz in 2016, has urged his compatriot to bounce back.
"What can I say? Loris knows it, everybody knows it. It's a shame in a game like this and after a season like this. I really feel for him; he's a fantastic boy," Klopp said.
"Nobody wants that, [but] that's the situation. The mistakes were obvious, we don't have to talk about that, its all clear; he knows it, I know it, you all know it.
"Now, he has to deal with it, we have to deal with, we will do that, of course, we will be with him, there's no doubt about that. It was not his night, obviously."
Elsewhere, it was a bad night for Liverpool and Egypt fans, who saw Mohamed Salah forced off with a suspected dislocated shoulder after 30 minutes.
Klopp has cast doubt over whether the Premier League Golden Boot winner will be available for Egypt's World Cup campaign, which starts in just under three weeks against Uruguay.