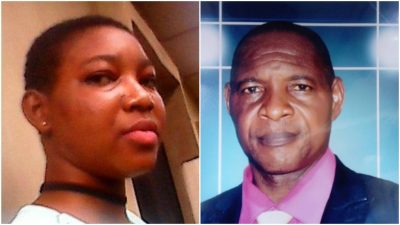 This is not the first time it would be reported that a man would use any of his children for ritual purposes in Nigeria. Such people do not care what their wife or other family members would go through after the child is no more, all they care about is how much money they would count.
As reported by a Facebook user, the young lady took to her profile to accuse one Rufus Kehinde Daramola of allegedly making use of his twin daughter for money ritual. This unfortunate incident reportedly took place in Ekiti state.
Omolayo Sussan Omowumi who happens to be a sister to Rufus' wife further disclosed that, the man had made several attempts to make love to his 18-year-old daughter but failed. He also warned her never to tell her mother.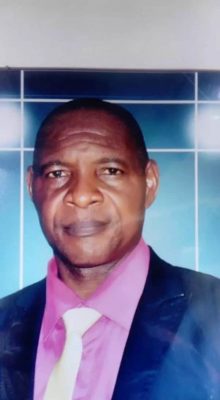 Man on the run after allegedly using her daughter for money ritual in Ekiti Photo: Omolayo Sussan Omowumi
Source: Facebook
Omowumi added that, late Taiwo Daramola fell ill in January and her father paid to attention to her till she died on Sunday, October 7. It was further reported that she had loss of blood but did not recover after been given several blood bags. When taken to the pastor, they revealed that her father had used her for rituals.
Her post reads: "The man you see in the pictures is Mr Rufus Kehinde Daramola of Awo Ekiti in Irepodun/Irepodun local government, with his wife Mrs Esther Ojuolape Daramola who is my aunt and their first daughter Taiwo whose Kehinde died at birth. The man left my aunt with a rich lady when my aunt was pregnant with the twins and returned after several years to apologize and my aunt took him in, they legalized their marriage and had two more children and they both lived inside the 4 bedroom flat my aunt built while the man fled with another lady. The man tried forcing his daughter Taiwo whose name on Facebook is Daramola Haryomikun Timisire to bed thrice chasing her around the house without succeeding and will still tell her not to tell her mum, she never mentioned it until it was time for her to die. Her sickness started in January when she suddenly collapsed in the kitchen and she was rushed to the hospital where they told them she needed blood that her blood has drained.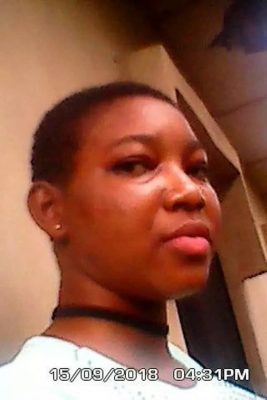 The deceased Taiwo Daramola Photo: Omolayo Sussan Omowumi   ..Source: Facebook
It was so surprising that how can that happen when she never felt sick, since then till yesterday when she finally gave up the ghost, they have been taking her from one hospital to another and giving her blood since her blood was always drained, they spent over a month in Teaching hospital Ibadan and the husband did not check on them, he was flirting around with ladies. While taking her to different churches, all they were saying was that the father has used her already for money ritual and my aunt said he has always been desperate to get rich and when they confronted him, he said 'if she wants to die, let her die', they reported him to some traditional rulers and they summoned him but he never showed up, rather he took to his heels. The girl finally died yesterday and was buried and yet he refused to show up. Taiwo was 18 years and has a striking resemblance with her father who has no known job, it's my aunt who gave him money several times to start a business but spent the money lavishly, my aunt also bought him a vehicle to use for commercial purposes and he sold it. He has tried rap*ng at least 3 of his wife's younger sisters and also broke in while the wife was with their daughter at the hospital. Please, help share this post to locate him because he's on the run. God bless you all and may you all never cry over your children."