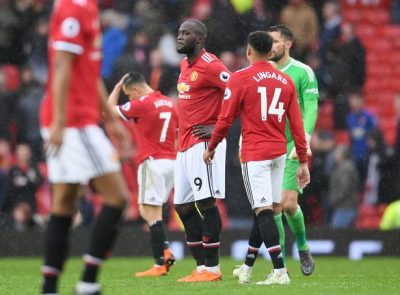 Former Manchester United captain, Gary Neville, has urged manager Jose Mourinho to identify the troublemakers in his squad and sell them in the summer.
Neville was reacting to United's 1-0 defeat to West Brom on Sunday, which handed the Premier League title to rivals Manchester City.
Jay Rodriguez's goal was enough to stun Old Trafford and give the Baggies their first league win since the 2-0 victory over Brighton in January.
Neville, who won eight Premier League titles in Manchester, has now told Mourinho what to do in the off season.
Speaking on Sky Sports' Monday Night Football, he said: "I didn't see it coming, it was a dismal, weak day for United. They started the season trying to rid themselves of these performances.
"Mourinho referred to attitude and consistency, he needs to identify the ones causing those problems and they need to go. I think there will be three or four players leaving and the same number coming in.
"He's got to make that gap up and it's going to be tough. Consistency is about mentality and the players fell well below that considering the last couple of weeks."