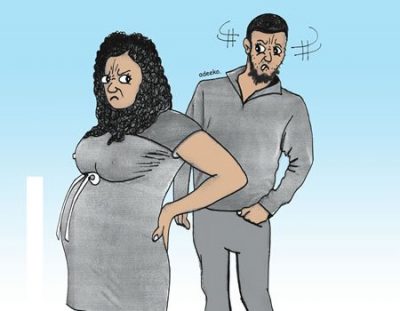 A man, Mojeed Mustafa has prayed Ile Tuntun Customary Court, Mapo, Ibadan, Oyo State, to separate him from his wife, Bose Mustafa on the accounts that she's troublesome and she is a drunk.
Bosede admitted to claim and also agreed to divorce.
Mojeed told the court that:"My lord, my wife gave me no rest and brought me nothing but shame for the years we lived together as husband and wife.
"She derived pleasure fighting me and our neighbours  and always refused to be placated.
"She has never been interested in my welfare and that of our children. She hardly cooked for the family while our children never looked presentable.
"My lord, she's the first woman I have ever met who not only drinks alcohol, but drinks herself to stupor every day. She can walk from Ibadan to Lagos when she's drunk. I feel ashamed having her as my wife while her drinking habit causes her parents tears.
"She packed out my house because she was unrepentant. She initially left with our children, but came back and dumped them with me. She has since not relented in raining curses on me, "he told the court.
"I don't love him any more, "Bose said before the court. I, therefore, accede to divorce.
"It is true that I drink, but all he said was an exaggeration.
"He failed to protect me as a husband but left me at the mercy of his family members who turned me to their drum and were always beating me.
"He never saw any wrong in this and would always tell me I deserved their beatings. We were always moving from one rented apartment to another because we were always at loggerheads. Our landlord never wasted time in sending us packing.
"My husband and I once fought and his sister seized our baby from me for almost a day. She starved the baby who was then feeding mainly on breast milk.
"One of his siblings told him one of our children was not his. He believed this and detached himself from the child. He only started displaying warmth towards him after he noticed that the child looked like him.
"I went out one day and returned to meet an empty room. Our neighbours told me he packed out and went with all my belongings. I rented another room and was there with our children who I later returned to him because they were sickly and he refused them the required medical attention. He totally abandoned us.
"My lord, his sister came again to where I moved to and beat me to a pulp for accusing her and my mother in-law of constantly fuelling the crisis between my husband and I, "the defendant said.
Having listened to both parties, the court president, Chief Olasunkanmi Agbaje adjourned the case till September 24, and ordered both parties to return to court with their children and parents for judgment. (Nigerian Tribune )