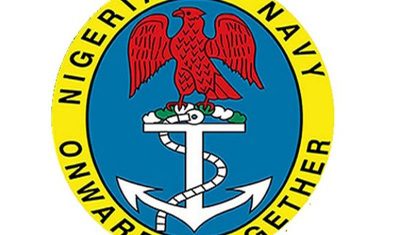 The Navy has constituted a court martial to try three of its men for allegedly involved in vandalism and theft of equipment from one of the property confiscated from former militant leader, Chief Government Ekpemupolo (aka Tompolo), in Warri, Delta State.
The outgoing Flag Officer Commanding (FOC) for Central Naval Command (CNC), Rear Admiral Saleh Usman, broke the news yesterday at the end of a farewell parade organised in his honour at the Nigerian Navy Ship (NNS) Delta base in Warri.
The FOC said the Navy had concluded its investigation into the matter.
He assured the people that the suspects would face justice, adding that there is no need for fears that the force might give undue protection to the suspects.
Usman noted that if they are found guilty, they will be dismissed and handed over to the police for further civil prosecution.
He added: "The facility was seized by the Federal Government and the Navy has been taking care of the place. We deployed officers and men to the place. We also informed the police in the general area to put an eye on it.
"Some people were caught. Those who are our personnel are already undergoing court martial. The civilians have been handed over to appropriate authority.
"We all know that there is no institution without bad eggs. To ensure the image of the Navy is not soiled, we have constituted a martial committee to try the suspects. They are currently in detention. So, if after their trial and they are found guilty, we will dismiss and hand them over to the police for prosecution.
"In the next two weeks, the court martial will start sitting and the outcome of the trial will be made public; that, I can assure you. We will not cover anybody up. We have our integrity to protect."
Reviewing his tenure as the FOC for the Central Naval Command, Usman recalled it recorded some achievements, especially in the fight against oil theft and illegal oil refining.
The FOC also said his leadership kept the area safe for maritime and other lawful activities.
"The Central Naval Command Area of Responsibility is notorious for a lot of illegal activities such as crude oil theft, illegal bunkering, piracy and sea robbery.
"The command, under my watch, confronted these illegalities through constant patrols of the waterways and creeks by the bases and ships. The efforts of units under my command have helped tremendously in curtailing the menace, including threats to oil platforms and installations."