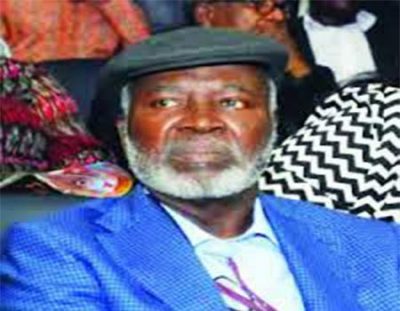 A member of the Peoples Democratic Party (PDP) Board of Trustee  (BoT) Senator Bode Olajumoke, has said that the country's democracy is not ripe for the establishment of a state police.
Olajumoke who stated this after being honoured with a Trailblazer and Benevolence Award by the Nigerian Navy Secondary School, NNSS, Imeri, during its first Passing Out Parade (POP) said "until Nigeria matures democratically, the idea of state police should be submerged.
"In terms of whether we are growing in our democracy, it is unfortunate we have not, go to other neighbouring countries, Ghana, Guinea.
"I think there is a comparative appreciation for the need to grow democracy in those countries better than Nigeria; I pray that God will enlighten us, and it cuts across all the political diverse, but I hope eventually, we will get there.
"My advice is that we should ensure that democracy thrives in our society, that there is no imposition, no impunity, allow members of the ward to choose their councillors, allow members of a particular local government to elect their choice, it is a question of allowing true democracy to thrive".
Olajumoke frowned over the move of the National Assembly to allow state Police, saying the country would not be able to manage State Police if established like other developed countries at this point in time.
"The impunity of our leadership at the state level across the nation is there, secondly I don't think we have the funds.
"My take is that we are yet to have true democracy, we are yet to appreciate that government comes government goes, let there be establishment and installation of true democracy,  when we have gotten there, then we can talk of state police," he said
Olajumoke facilitated the establishment of the Navy school in the state and singlehandedly built structures to ensure the smooth take-off of the school in the town. (Nigerian Tribune)