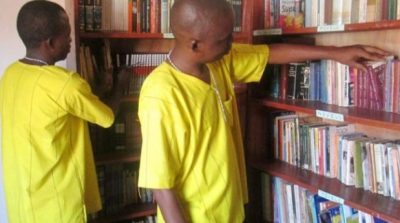 The Nigerian Prisons Service (NPS) has emerged winner of the 2018 UNESCO Confucius Prize for Literacy due to an education for prisoners programme being run by the National Open University of Nigeria (NOUN).
Ibrahim Sheme, NOUN's director of media and publicity, made this known in a statement released on Tuesday.
Sheme said Africa's top Open and Distance Learning (ODL) Institute has been running the programme in Nigerian prisons without charging fees.
The prize is jointly instituted by UNESCO and the Peoples Republic of China in 2007 to reward outstanding individuals, governments and NGOs working to promote literacy for rural adults and out-of-school young people, particularly women and girls.
It was named after Confucius (551-479 BC), the Chinese educator and philosopher and one of the most famous historical and cultural figures, whose thinking still has great influence on education in China and the world today.
Winners of the prize are awarded a silver medal, a diploma, $20,000 prize money, as well as a trip to the birthplace of Confucius.
According to Sheme, a letter from UNESCO to the NPS said the prize's jury "highly appreciated the programme for its innovative approach in equipping prisoners with useful skills and professions to facilitate income generation upon discharge (and) discourage future crime."
The Confucius Prize will be given at an award ceremony for the UNESCO International Literacy Prizes, scheduled to hold at the organisation's headquarters in Paris on September 7. (NAN)