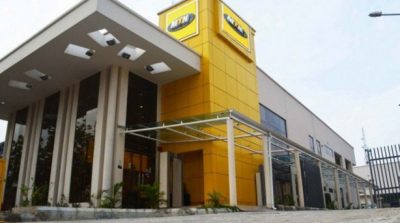 The Nigeria Labour Congress (NLC) on Monday picketed MTN office in Kano over alleged exploitation of workers in the company.
The NLC members who stormed the office at Civic Centre in Kano as early 6:30am were led by the Chairman of the union, Kabiru Ado Minjibir.
During the picketing, activities at the MTN office were completed grounded as workers were prevented from doing their work by the protesters.
During picketing, the NLC members carried placards with various inscriptions such as 'respect rule of law', `we say no to casualisation' and `workers' rights must be protected among others'.
Speaking to journalists, the NLC chairman in the state, said that the action was in compliance with the directive of the national headquarters of the NLC.
"The action is necessary in order to protest the hostile working environment for the MTN workers in the country,'' he said.
He said the picketing became necessary following the failure of the management of the company to address the workers' plight in spite of the agreement reached between it and NLC leadership in 2017.
"The picketing is a directive from the union headquarters and is a nationwide exercise, which is against the exploitation, casualisation and infringement of the fundamental human rights of the workers.
"The action also became inevitable as the company has refused to heed to advice to stop its inhuman treatment of workers.
"About 80 per cent of the staff are casuals and they are not allowed to unionise, which is against the International Labour Organisation (ILO) treaty.
"The NLC will not fold its arms and allow enslavement of our fellow citizens in their own country with actions that contravenes Article 98 of the 1989 workers convention."
In his remarks, while addressing the NLC members, Senior Assistant Manager, MTN office, Kano, Abdulhamid Hassan said the management of the company was currently discussing with relevant stakeholders with a view to resolving the issue.
Normal activities at the MTN office had since resumed after the picketing.
(NAN)