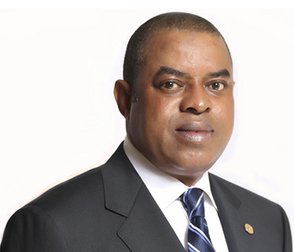 The Director of Communication, Ashafa Campaign Organisation, Ayodele Adio, is optimistic that Senator Gbenga Ashafa will be pronounced rightful flab bearer of the Lagos East Senatorial constituency by the National Working Committee of the All Progressive Party led by party chairman, Adams Oshiomhole.
There was news that Senator Gbenga Ashafa would return unopposed with the other members of the Lagos senators; Oluremi Tinubu and Solomon Olamilekan, but there seems to be a new twist. How would you react to this?
There was no election as there was no need for it largely because his major opponent was not cleared by the party and so all Senator Gbenga Ashafa did was an affirmation at his constituency, the same way Senator Remi Tinubu and Senator Solomon Olamilekan. You will recall that all three were cleared by the national working committee of the party to go unopposed.
Do you think he has been shortchanged or he didn't do enough to secure a return?
Senator Ashafa has done brilliantly and his achievements speaks for itself. Having completed 96 constituency projects and sponsored several bills, there is no doubt that Senator Gbenga Ashafa is in a class of his own, result oriented, loyal and deeply committed to his constituents.
Now that there seems to be a misunderstanding somewhere, what happens next?
We await the announcement of the national working committee of the party this evening as that would lay to rest all of the confusion. I am sure that the national working committee led by Comrade Adams Oshiomhole would uphold the integrity of the party and would refuse to bow to pressure from certain elements within the party. The right and proper thing will be done, which is to officially announce Senator Gbenga Ashafa as the rightful flag bearer for the party going into the general elections.  (Nigerian Tribune )