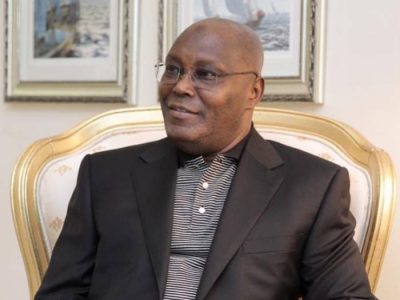 Former vice-president, Atiku Abubakar, on Sunday emerged the presidential candidate of the Peoples Democratic Party (PDP), ahead of the 2019 general elections.
Atiku defeated notable names like Senate President, Bukola Saraki; Sokoto state Governor Aminu Tambuwal, etc.
The 72-year-old scored 1532 votes to defeat his closest opponent, Tambuwal, who polled 693 votes.
Punch reports that the votes of the South-East delegates mostly went to Atiku.
Almost all delegates from Ebonyi State voted for the former vice-president.
Atiku and Tambuwal shared the votes of Enugu State delegates, it was gathered.
However, Atiku beat Tambuwal in the allocation of the votes of delegates from Imo, Abia and Anambra states.
It is understood that Tambuwal's closeness to some governors in the zone, was what prevented Atiku from recording a clean sweep of the votes of the South-East delegates.