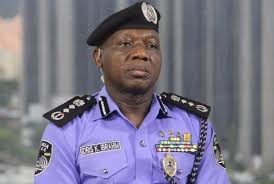 …Recover N114,290,000 from INEC officials in Rivers state
The Nigerian Police Force announced yesterday that it was able to trace $470.5 million belonging to NNPC Brass LNG squirrelled away in some accounts in some commercial banks in Nigeria.
Even more stunning, the police also said they traced another N8,807,264,834.96, belonging to the same project in the banks.
According to the police, the money was recovered in the banks after the President Muhammadu Buhari had issued a directive that all government money be domiciled in the Treasury Single Account(TSA).
The police which credited the recoveries to Special Units created by the IGP to handle high profile cases including Terrorism, Cyber and high-tech crimes, did not indicate the exact time of the recovery.
But they also listed as an achievement, the recovery of N114,290,000, from twenty-three INEC officials in the wake of the December 10th, 2016, National And State Assembly Re-Run Elections in Rivers State Of Nigeria.
The statement by police spokesman, Jimoh Moshood, also credited the police with achievements in frustrating economic saboteurs, such as oil thieves.
"The Nigeria Police Force in the fight against Economic Sabotage and pipeline vandalism related crimes recovered two Vessels, seven speed Boats, eight-three Trucks, 25 assorted Cars including Jeeps, 36 buses, 29 Motorcycles, five speed boat engines and 38 pumping/Drilling Machines and Generators", said Moshood.  (Vanguard)