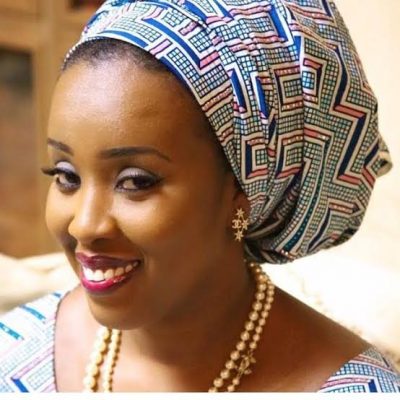 It's no longer a hot-button issue that the MD of Oriental Energy Resources, Ignatius Ifelayo, has resigned from the company owned by Alhaji Muhammudu Indimi. But there have been whispers as to how powerful the Vice President, Ameena Indimi is, but only Oriental insiders could really tell.
Sources say Ameena, the no-nonsense daughter of Alhaji Indimi is hero-worshipped. Hence, when she sneezes, not a few top staff catch a cold. And she is said not to waste time in putting people where they belong.
On a day when she wakes up on the wrong side of the bed, she is wont to ask everybody to leave and come some other time regardless of who or how long they have been waiting to see her. Little wonder, the Oriental's managing director, Ignatius Ifelayo has thrown in the towel. According to information doing the rounds, "the businessman, who spent the bulk of his career at Texaco and Addax Petroleum, disagreed with the way things are run by the vice president and actual boss of the company, Ameena and has packed his bags".
The company, active on OML 67 (26,000 bpd), has plans to expand its portfolio with the marginal fields tender expected to be held by Nigerian next year. The group was founded by Ameena's father, the billionaire Muhammadu Indimi, who is still at the helm of the firm and remains chairman.
However, Ameena, one of the Indimi's richest daughters, is not ready to remarry since she lost her husband in a bike accident some years ago. She has shut her heart to any external intrusion. Her youthful beauty is still a pull for men and a muse for their poetic inclinations. But getting her to sit to listen to sugar-coated, knee-weakening rhapsodies from eager men has been as hard as convincing her to go out on a date. For her, the only things deserving of her attention are her business and her family. She has been pelted and pilloried by those who can't fathom how a young lady, has evolved to be a recurring decimal in the oil and gas industry in Nigeria. It is however a statement of her industry and innovativeness, never-say-die spirit and courage of conviction that she remains a towering figure in a cutthroat, dog-eat-dog industry.  (Thisday)