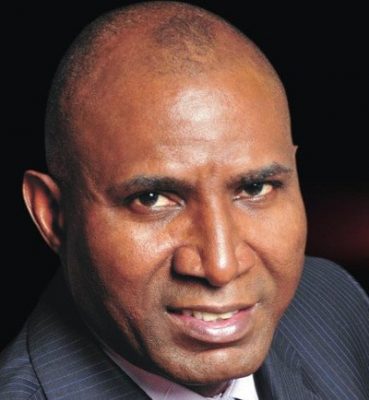 Senator Ovie Omo-Agege said yesterday that Senate President Bukola Saraki as the presiding officer, never supported President Muhammmau Buhari in the Senate.
He said his exit from the ruling party would not lead to a major loss by the APC.
He said: "Defections are bound to happen, mostly at this season. Those who left went to their natural habitat. These are people who had never supported President Mohammadu Buhari, especially in the Senate.
"We are glad that they have gone, so you can see that those who are left now are those who will champion the cause of Buhari. We are not and have never regretted that they have gone, it gives us an insight to know the true APC members in the house.
Omo-Agege spoke at an event in Emevor, Ughelli South local government area of Delta State, which was attended by  APC National Chairman Comrade Adams Oshiomhole, Delta State APC Chairman Jones Ode Erue and Partyy chief Great Ogboru.
On which party holds the majority in the Senate he said "All I can tell you is that APC has 52 senators, PDP has 49, ADC 2, APGA 2 and there are two vacancies.
"Those two vacancies will be filled on the 11th of this month and those elections are going to be held in our party (APC) stronghold; Katsina and Bauchi states. Even without those two seats, APC commands majority in the senate.
"With respect to the senate president, he knows or he ought to know that the right thing for him to do is to step down. There is no way he can continue to lead the senate when he now belongs to the minority party and he knows that.
On whether the mass defections will affect the reelection of President Mohammadu Buhari, he said, "I will tell you that as they are leaving APC, we also have people from PDP who are also coming, especially what is happening in Kwara State. While those in APC are going to PDP, those in PDP left to APC
Minister of Infoormation Lai Mohammed speaking in Lagos at the weekend said the day Saraki lobbied the opposition party to become the Senate President, the relationship between the executive and legislature had been turbulent.
"In fact, we could not have suffered more as an executive in the hands of the legislature if a PDP person had been the senate president," he said.
He denied the allegation of lopsided appointment in Kwarans by the Buhari administration. "No fewer than 24 indigenes of Kwara were given federal appointments of which I only recommended two while the Senate President recommended 20."
On those complaining of not being given "juicy appointments", the minister said people complaining were not ready to serve and turn things around but eyeing what to steal.
"It is not true that a particular part of the country is being favoured against the other. I challenge anybody to go to the office of the Secretary to the Government of the Federation and take out the list of appointees under this administration; you willsee that we have been fair to all. (The Nation )