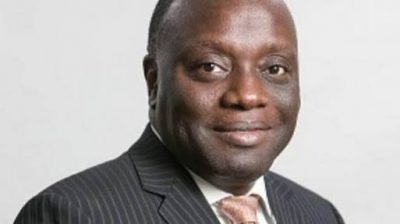 Kola Ayeye, former executive chairman of the Asset Management Corporation of Nigeria (AMCON), says savers contribute N300 billion to the income of Nigerian banks annually.
Speaking on Thursday at the opening of the Mainland office of Growth and Development Limited (GDL), Ayeye said customers of most banks do not get more than two or three percent as interest.
"The savings pool in the country is now approaching N4 trillion and our own estimate is that the N4 trillion of savings contributes N300 billion of income annually to banks so the issue is is there a way to redeploy those savings to improve living standards?," Ayeye, GDL's chief executive director, said.
"In most banks, the depositors don't get interest of more than two or three percent.
"We think it's a contradiction for social infrastructure to collapse, for middle class to remain emasculated and for banking sector profit to be approaching N1 trillion; we think there must be a way to achieve the two.
"The things we are working will allow the savers get a little more than what they were getting but a part of that N300 billion will start being invested in things that matter to the society like education."
Ayeye said the GDL, which is licensed by the Securities and Exchange Commission (SEC), will manage financial and non-financial assets through collective schemes and specialised vehicles.  (The Cable)