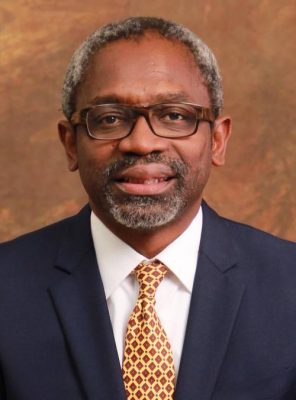 Youth groups and some stakeholders under the umbrella of Surulere Unite, have debunked reports that residents of the Surulere Federal Constituency 1 have passed a vote of confidence and endorsed Leader of the House of Representatives, Hon Femi Gbajabiamila for the fifth term of office.
The groups, in a press release obtained by Sahara Reporters, kicked against the move by Gbajabiamila to seek a fifth term in office.
The groups said the people of Surulere Constituency were tired and sick of Hon. Gbajabiamila who has represented the constituency at the House of Representatives for 16 years.
They argued that the lawmaker has not been able to move the constituency forward in terms of legislative and structural developments in the 16 years he has been in the green chamber, until recently.
They further argued that Gbajabiamila's 16 years sojourn in the House has been fruitless in terms of pursuit of the primary assignment and mandate that the people of the constituency bestowed on him as a legislator.
The group described Gbajabiamila's performance as a legislator as 'sad and sickening' with claims that none of his motion has been passed into law.
The groups said no amount of pressure can make them shift ground on their mission to liberate themselves as youths and progressives by rejecting Gbajabiamila's attempt at fifth term of office.
They further called on party leaders to listen to the yearnings of 'Surulerians' and treat what they called a 'cancerous 5th term agenda' of Gbajabiamila as Death On Arrival (DOA), pointing out that the House of Representatives leader has vouched and has put to zenith his approach of violence to get rid of whosever does not share his views.
The group further accused Gbajabiamila of trying to Impose Engr Adeseye (Baba Amingo) as No 1 leader in Surulere against the choice of the majority and existing structure under the much-respected Baba Adenekan.
While disassociating themselves from the group that was reported to have given support to the House Leader's 5th term bid, the group however called on All Progressives Congress, APC leaders in the state and national level, the Lagos state governor and the state commissioner of police to beam search light on Surulere and activities of Gbajabiamila, alleging that unauthorized personnel carry weapons and arms around the lawmaker at all functions. (SaharaReporters )