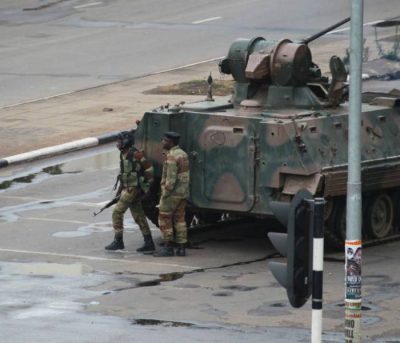 The streets of Zimbabwe's capital are quiet with a heavy presence of military and police after President Emmerson Mnangagwa was declared the winner of Monday's election.
While the vote was peaceful, a military crackdown on protesting opposition supporters on Wednesday has left a chill. Soldiers in the hours ahead of the announcement told people to clear the centre of Harare.
A few Mnangagwa supporters are noisily celebrating near the entrance to the conference centre where results were announced.
Charity Manyeruke, who teaches political science at the University of Zimbabwe, says she is delighted. "There is continuity, stability," she says. "Zimbabwe is poised for nation-building."
Meanwhile the chair of the opposition MDC party, Morgen Komichi, is calling the elections "fraudulent" and says they will challenge the results in the courts. (AFP)