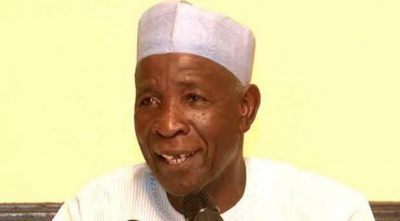 •Coalition inaugurates steering committee
A PEOPLE'S Democratic Party (PDP) chieftain, Buba Galadima, has warned that the task of unseating President Muhammadu Buhari in 2019 would not be an easy task.
Galadima spoke in Abuja yesterday during the unveiling of the secretariat of the Coalition of United Political Parties (CUPP) and the inauguration of the steering committee for the coalition.
Addressing the coalition of the 39 parties, Galadima urged the group to get ready for tough times ahead. He said taking over power from a retired army general would not be a small task.
He told the coalition group, being led by the People's Democratic Party (PDP), to be prepared for harassment, intimidation and name-calling as well as several other divisive tendencies.
He urged those presently sitting on the fence to quickly join the coalition and urged the Independent National Electoral Commission (INEC) to ensure free, fair, credible and transparent elections in 2019.
Also speaking at the event, the PDP National Chairman, Prince Uche Secondus, decried what he described as the harassment of the Senate leadership.