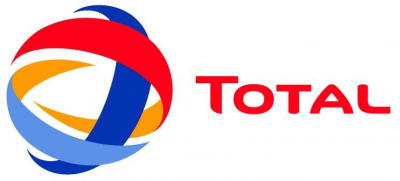 The job loss scare rocking Total Exploration and Production (E&P) Nigeria Limited at the weekend degenerated, worsening the disagreement between the oil major and its workers' union.
New Telegraph gathered at the weekend that  the workers, under the auspices of Petroleum and Natural Gas Senior Staff Association of Nigeria (PENGASSAN), who shut down the company's operations at all its locations, were on Sunday emboldened by a sister union – the Nigerian Union of Petroleum and Natural Gas (NUPENG) workers. Chairman, Lagos branch of NUPENG, Alhaji Tokunbo Korodo, who disclosed this to New Telegraph at the weekend, maintained that his group was awaiting call for solidarity from PENGASSAN to make the industrial action total.
Stating that the action was basically staged by the senior staff, Korodo added that his group was ready to follow the norms of showing total solidarity with them anytime a call of camaraderie is made.
"The strike action is by PENGASSAN. I cannot make much comment on its development because they are yet to call for solidarity," he said, adding that his group would answer the call for solidarity any moment it was made. The industrial action, which included total disruption of the company's normal operations, had led to potential loss of value to all stakeholders.
The oil major, which said this in a statement, added that the destruction by the workers included disconnection of communication facilities in crisis management rooms, which "exposed the company to grave risks in the event of emergency as normal means of communication with the sites were unavailable." Describing the action as illegal, Total said that the layers of Health Safety and Environment (HSE) safeguards to prevent accidents were reduced, thereby, increasing HSE risks in the environment.
This also included the disconnection of power supply to offices and servers, "a grave risk to personnel and sensitive data."
Total, however, said that PENGASSAN resorted to strike actions across the company's locations despite being reassured that no Total staff would lose his or her job. The oil firm, in a statement highlighted the media utterances and anticompany campaigns by the company's branch of PENGASSAN, saying that the association had indicated that its ongoing, illegal industrial action was predicated upon the global implementation of the Total Group projects in IST and finance divisions of the company. "As earlier communicated to the association, and hereby re-emphasised, management is disposed and willing to dialogue on the specific areas of concern as raised by the association.
"During a meeting held with PENGASSAN on March 27, 2018, it was clearly stated by TEPNG that the implementation of these group projects would not entail job loss to any member of the as sociation," the statement read. On Tuesday, April 3, 2018, management, the company added, received a letter from PENGASSAN nominating its representatives to the agreed joint committees on the various projects.
The committees were duly constituted and were to commence work last week only for PENGASSAN to withdraw her nominations and resorting to strike actions across the company's locations despite reassurances that no TOTAL staff would lose his/her job. "It is worrisome that PENGASSAN has not only directed the stoppage of work in all office locations of the company, it has also deliberately blocked all channels of communication with management and as such no progress can be made," it said.  (New Telegraph