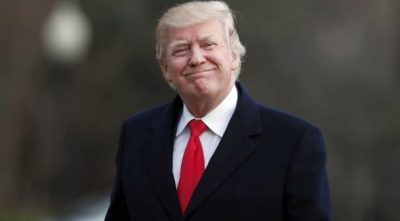 US President Donald Trump says the meeting with Kim Jong-un, North Korean leader, will hold as previously scheduled.
The development comes after a North Korean envoy led by Kim Yong Chol, a senior official, visited the White House on Friday.
The envoy delivered a letter from Kim Jong-un to the US president.
Both leaders had planned to meet June 12 in Singapore, but Trump cancelled the summit on May 24, citing the "tremendous anger and open hostility" in a statement from the East Asian country.
"I was very much looking forward to being there with you. Sadly, based on the tremendous anger and open hostility displayed in your most recent statement, I feel it is inappropriate, at this time, to have the long-planned meeting," Trump had said.
"You talk about your nuclear capabilities, but ours are so massive and powerful that I pray to God they will never have to be used."
Yong Col is said to be the most senior North Korean to visit the White House in 18 years.
Speaking after the conclusion of the meeting, Trump confirmed that the summit is back on.
"We'll be meeting on June 12 in Singapore," he said.
"We've gotten to know their people very well. I think it's going to be a process but the relationships are building and that's a positive.
"We'll see. Remember what I say. We will see what we will see, but I think it's going to be a process that we deserve to have."