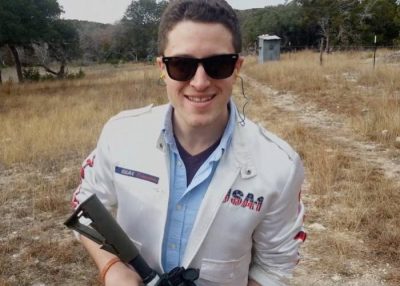 The controversial 3D-printed gun maker Cody Wilson has been arrested in Taiwan after authorities in Texas announced he was wanted on charges that he sexually assaulted a minor.
On Wednesday, Texas law enforcement announced that the 30-year-old Wilson was wanted for allegedly paying a girl under the age of 17 for sex, but was believed to be in Taiwan. According to local media, Wilson was arrested Friday evening at a hotel after Taiwanese authorities launched a search. BuzzFeed News reports that immigration authorities in the country say they are searching for travel documents for Wilson so he can be deported to the United States.
As the head of the start-up Defense Distributed, Wilson waged a years-long legal battle over the distribution of 3-D-printed gun blueprints. Using the blueprints, anyone with a 3-D printer could theoretically produce their own weapons at home, a prospect that led to widespread concern among gun control advocates.
While the Trump administration initially came to an agreement that would have allowed Wilson to continue distributing the blueprints, state attorneys general recently intervened with a new legal challenge, which was working its way through court as the Texas charges were announced.  (Agency Report)