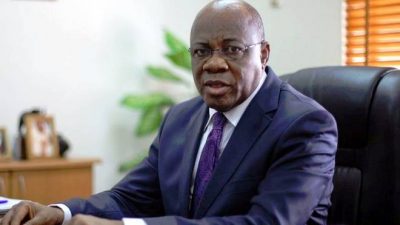 Ahead of the 2019 general elections, leaders of the Nigeria Intervention Movement (NIM), also called Third Force, yesterday, said they are poised to take the country away from current political office holders who they have accused of failing the Nigerian people.
At a meeting of NIM's top leaders in Lagos, the movement's National Chairman, Dr. Olisa Agbakoba (SAN), said despite not being a registered political party, NIM was already deploying strategies on how to mobilise Nigerians on how best they would ease out of office the current crop of political leaders and install a new breed of leaders using their voting power.
Speaking on behalf of the group, Agbakoba said, "This is our first meeting after our summit in Abuja. We are discussing the way forward after the summit. We understand that millions of Nigerians are hungry, poor, unemployed and do not have access to basic education, good health care system, among other challenges.
"And since we understand that the general elections are close by, our central aim now is to increase the tempo of mobilisation across the country and ensure that we rescue the country from current political office holders. We want Nigerians to own the power for their common good," he said.
The Co-Chairman of NIM, Dr. Abduljahlil Tafawa Balewa, said since NIM was not a political party, the instrument of mass enlightenment and mass mobilisation was what was currently being deployed.
Abduljahlil said this has been yielding fruit and that it was a matter of time for the seed of awareness being planted in the consciousness of downtrodden Nigerians to germinate and resonate across the country.